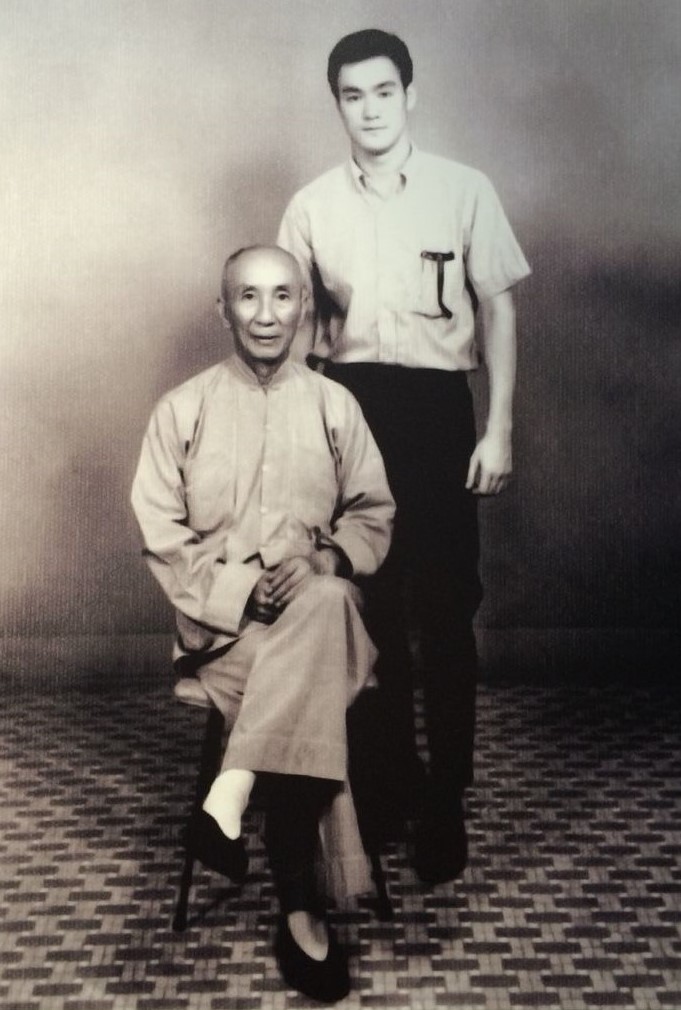 BruceLeeRealFight:
Some people said that the relationship between Bruce Lee and IP Man was not good, they were saying Bruce Lee did not attend the funeral of IP Man. Some people said they had a real fight in Hong Kong.
Here we have some photos of Bruce Lee's at IP Man's funeral in Hong Kong. We also had the real story of what really happened between Bruce Lee and IP Man. As you can see, almost every photo Bruce Lee paid his highest respect to IP Man, IP Man was sitting and Bruce Lee was standing, that's a kind of respect to our master or teacher!
Check out the video and let us know what do you think. Please do not hesitate to leave your comment below, we would like to hear from you. Last but not least, if you love our videos please LIKE, Share, Subscribe and ring the notification bell. Thanks for watching.
BruceLeeRealFight (YouTube Channel):
"Welcome to BruceLeeRealFight Channel.  Have you ever wondered what makes Bruce Lee a great fighter?  Bruce Lee – the founder of Jeet Kune Do is always the first name to appear when it comes to martial arts or Kung Fu.  Without doubt, many people recognize him as the best fighter of all time.  One-on-one, without any rules, Bruce Lee is capable to take down anyone.  In Bruce Lee's entire life, he had only one teacher – IP Man.
Ip Man is also known as Yip Man, was a Chinese martial artist.  He was born in 1893 in Foshan, China.  He was a master teacher of Wing Chun Kung Fu.  He had many students who later became popular and one of his most popular students was Bruce Lee.  IP Man started learning Wing Chun from his teacher Chan Wah-Shun in 1906, when he was 12-years old.  He then moved to Hong Kong and started teaching Wing Chun."
BruceLeeRealFight (YouTube Channel):
In 1953, 13-year old Bruce Lee started to learn Wing Chun from IP Man because he wants to win every street fight he had back then.  At that time, IP Man's school was located at Lee Tat Street in Yau Ma Tei.  According to historian, Bruce Lee attended all Wing Chun classes and never missed one.  In 1958, Bruce Lee left Hong Kong and returned to the United States.  Years later, on the 9th of July 1967, Bruce Lee found Jeet Kune Do where he refers JKD as non-classical, formless form of Chinese Kung Fu.
Issues occur upon Bruce Lee returning to Hong Kong.  Many Wing Chun practitioners think that Bruce Lee betrayed Wing Chun and created a new Kung Fu style called Jeet Kune Do.  Even the media said Bruce Lee disrespect IP Man because he formed his own Kung Fu school.  Rumors are all over Hong Kong and people are giving pressure on Bruce Lee.  One day, Bruce Lee was having dinner with his friends in Hong Kong.
BruceLeeRealFight (YouTube Channel): 
"Some people say that the relationship between Bruce Lee and IP Man was not good.  They were saying Bruce Lee did not attend the funeral of IP Man.  What do you say then?  Do you have anything to say after listening to this story and see those photos of Bruce Lee and IP Man?  Please do not hesitate to leave your comment below.  We would like to hear from you.  Last but not least, if you love our videos, please LIKE, Share, Subscribe and ring the notification bell.  Thank you for watching!"
Bruce Lee (November 27, 1940 – July 20, 1973)
IP Man (1 October 1893 – 2 December 1972)