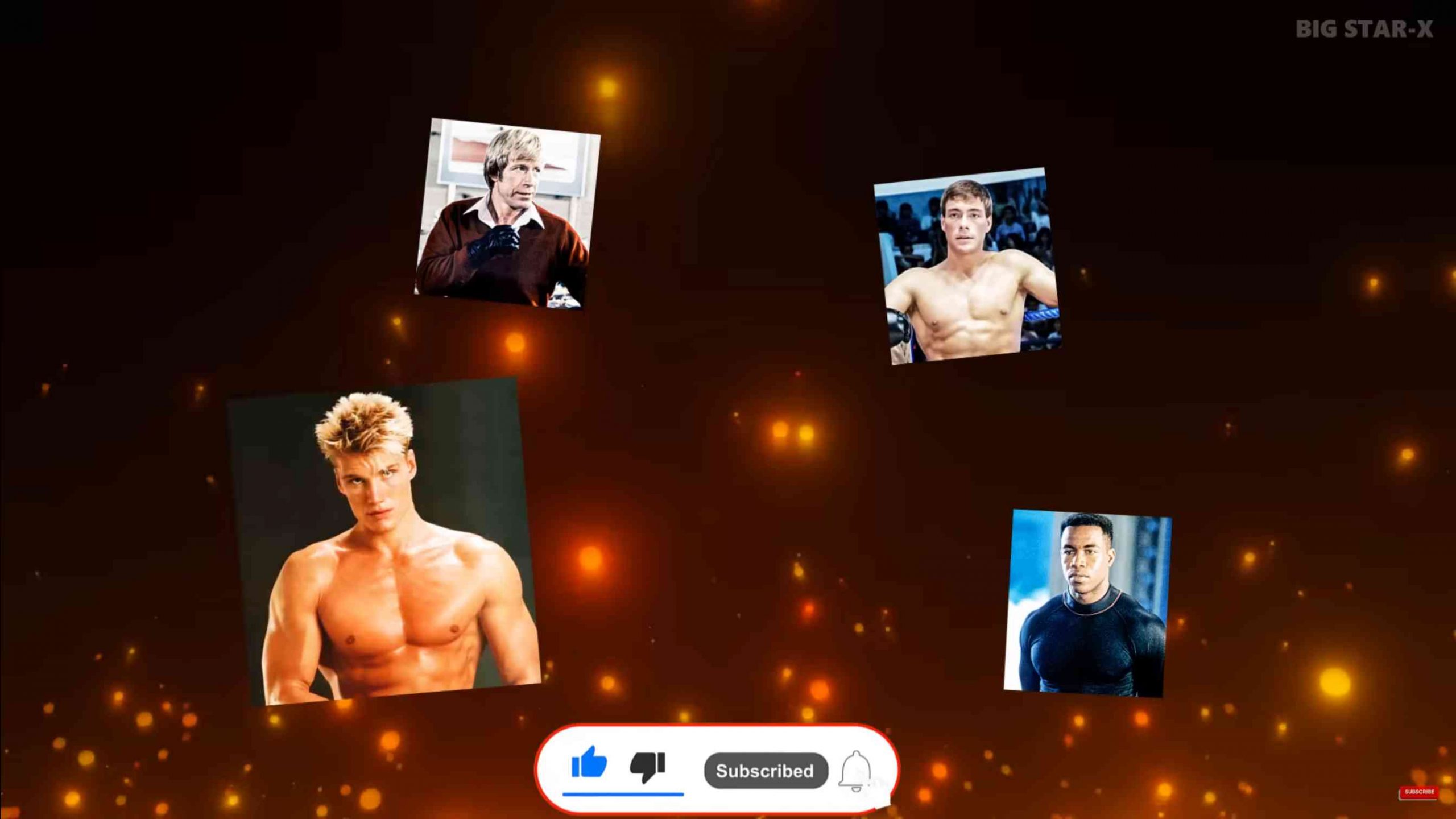 Big Star-X:
Hello, friends! Today you'll see how 30 of the most famous American actors' martial artists have changed. Some of them haven't aged at all, while others have changed very much. Don't forget to like and subscribe to the channel. Let's go!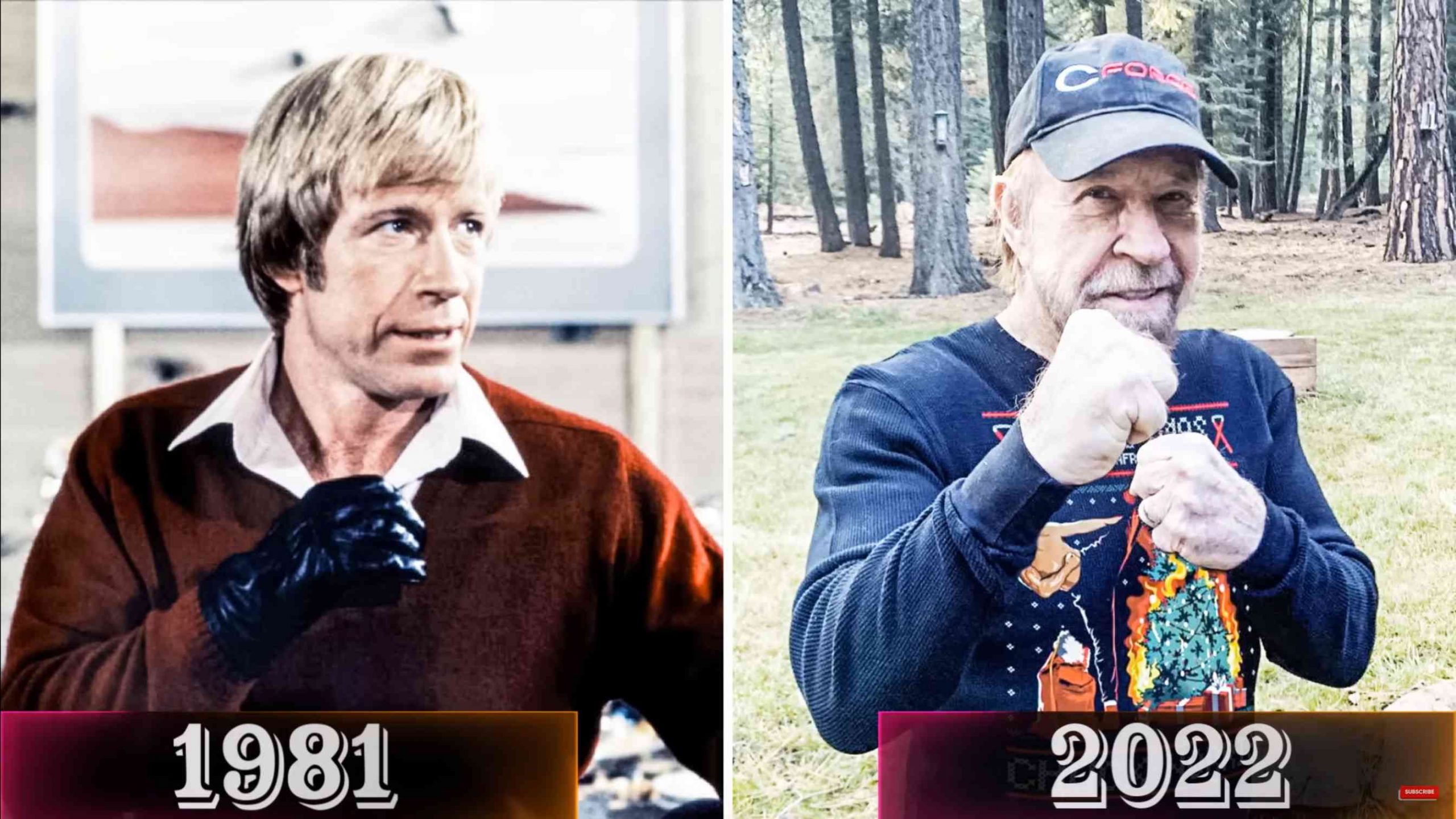 Big Star-X:
Chuck Norris
Chuck Norris is fluent in such martial arts as Judo, Tang Soo Do, Taekwondo and Karate, but he is also highly skilled in Chun Kuk Do and Brazilian Jiu-Jitsu. His martial arts skills have helped him gain widespread fame, especially after starring in Walker, Texas Ranger.
Big Star-X:
Don 'The Dragon' Wilson
Don 'The Dragon' Wilson became known for the movie "Batman Forever", where he played Gang Leader. In addition, he is an accomplished Kickboxer who has won more than 7 championship titles and over 70 victories in his career. Don is also a pretty good boxer.
Big Star-X:
Michael Dudikoff
Michael Dudikoff became famous by starring as Joe in "American Ninja", released in 1985, and it was this project that prompted him to take up martial arts later in life. So he has mastered Judo, Karate, as well as Aikido, but prefers Brazilian Jiu-Jitsu.
Big Star-X:
Richard Norton
Richard Norton has been practicing Judo since childhood, but was most successful in such martial arts as Goju-Kai Karate-Do and Zen Do Kai. It was his martial arts skills that helped him gain fame in movies, especially after City Hunter (Colonel McDonald).
Big Star-X:
Jason Scott Lee
Jason Scott Lee was seriously engaged in Jeet Kune Do, where he achieved significant success and is able to instruct himself in this martial art. He was particularly popular for his role in The Dragon: The Story of Bruce Lee's Life, where he played the title role.
Big Star-X:
Michael Jai White
Michael Jai White is an experienced fighter in Taekwondo, Shotokan, Goju-Ryu, Kyokushinkai, Tang Soo Do, and Okinawan Kobudo and is well versed in the nuances of each. He is also proficient in Chinese martial arts and gained fame by starring in Black Dynamite.
Big Star-X:
Steven Seagal
Steven Seagal is an accomplished fighter in Kendo, Karate, Shito-ryu, Judo and Brazilian Jiu-Jitsu, but he is particularly adept at Aikido. His skills have come in handy many times in his acting career and after Under Siege (role of Casey Ryback), became widely known.
Big Star-X:
Wesley Snipes
Wesley Snipes actively began to study martial arts as a teenager and achieved good success in Kickboxing, Shotokan, Brazilian Jiu-Jitsu, and Capoeira, but also mastered Hapkido. Popularity came to him with the release of Blade, where he played the main role.
Big Star-X:
Gary Daniels
Gary Daniels is seriously into Taekwondo, but also has good kung-fu and Kickboxing skills. Also practiced Thai Boxing. As an actor he became recognizable with his participation in the filming of Fist of the North Star, where he plays the role of Kenshirô.
Big Star-X:
Phillip Rhee
Phillip Rhee gained considerable fame for his role as Tommy Lee in the "Best of the Best" series of films, the first of which was released in 1989. He is a serious student of Hapkido and Kendo, but is also a master of Taekwondo.
Big Star-X:
Jean-Claude Van Damme
Van Damme has done full contact Karate, Taekwondo, Shotokan, Thai Boxing, as well as Karate and Kickboxing at the professional level, in which he has won more than 50 victories. His acting career started developing with the release of Bloodsport (role of Frank).
Big Star-X:
Keith Cooke
Keith Cooke gained considerable fame as an actor in Mortal Kombat, playing the role of Reptile. He is well versed in martial arts techniques such as Karate, Wushu, and Taekwondo, thanks to which he was included in the Black Belt Hall of Fame in the mid-80s.
Big Star-X:
Jerry Trimble
Jerry Trimble is a professional Kickboxer who is famous for his skill and speed of movement, and also has a good knowledge of Taekwondo. One of his most notable film credits is the role of Schwartz in the film Heat. He has an awards from the World Kickboxing League.
Big Star-X:
Mark Dacascos
Mark Dacascos is the founder of the Wun-Hop Kuen Do fighting style, and is also proficient in many fighting styles, in particular Brazilian capoeira and shaolin. In 1993 he starred in Only the Strong in the role of Louis and which brought him some fame.
Big Star-X:
Simon Rhee
Simon Rhee has achieved worldwide fame for his professional Hapkido and Taekwondo skills, and is also known for his precise leg kicks. Has made a name for himself in film productions as well, as an actor in the role of Stunts in Rush Hour 2 (2001).
Big Star-X:
Jeff Speakman
Jeff Speakman is a master of martial arts, in particular Goju-Ryu and American Kempo, for which he earned a black belt for his skills. He began acting in the late 80s, but his popularity began to come after the role of Jeff Sanders in The Perfect Weapon.
Big Star-X:
James Lew
James Lew has some knowledge of Korean Karate, but specializes more in Kung Fu, in which he has often resorted to improvisation. He is active in the film industry, but some of his first breakthroughs were after performing stunts in Big Trouble in Little China.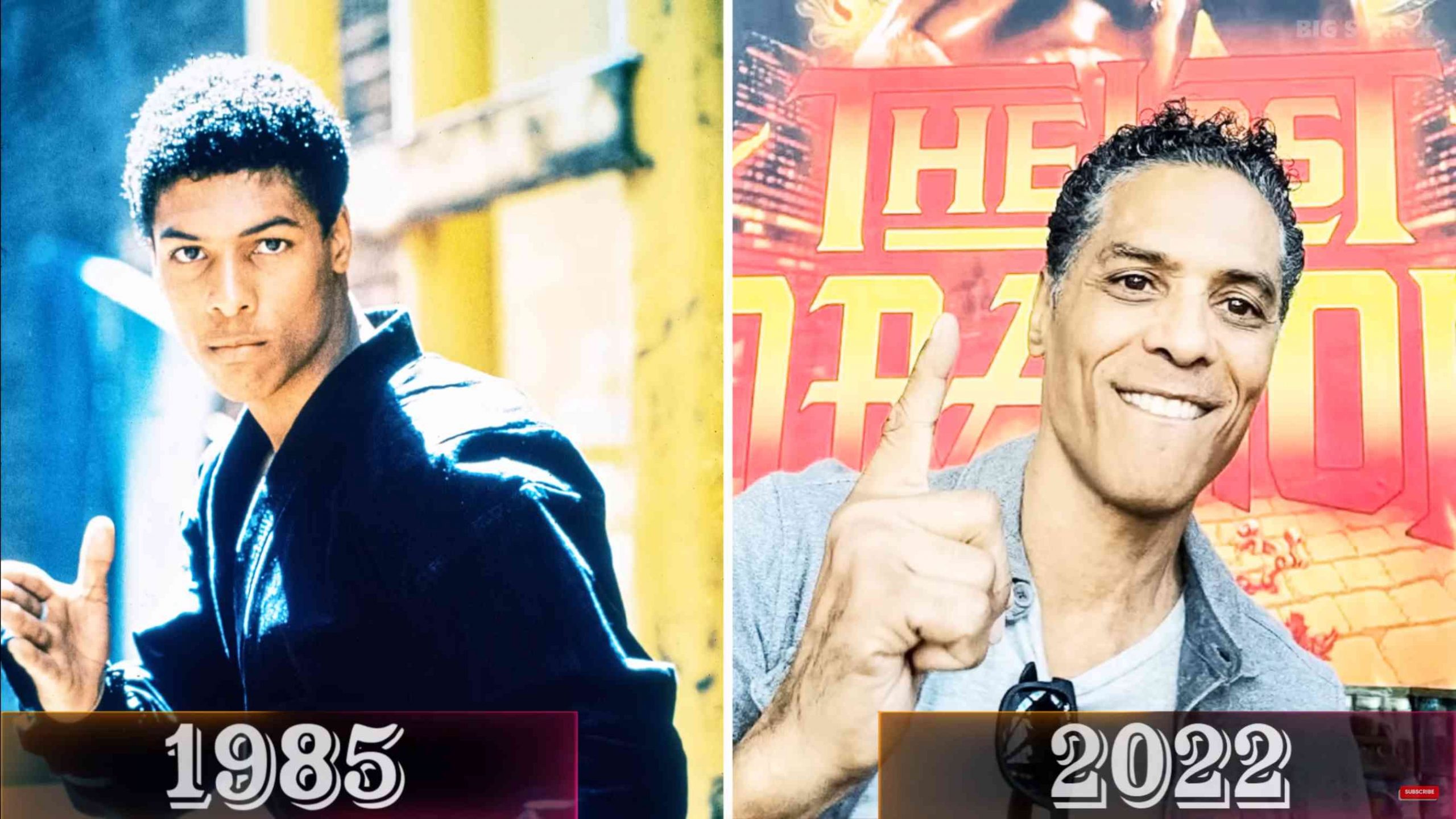 Big Star-X:
Taimak Guarriello
Taimak is proficient in the techniques of Hapkido, Jeet Kune Do, Jiu Jitsu and has earned a black belt in Karate with which he can teach techniques, but is still busy as an actor. He rose to fame with the role of Leroy Green in The Last Dragon (1985).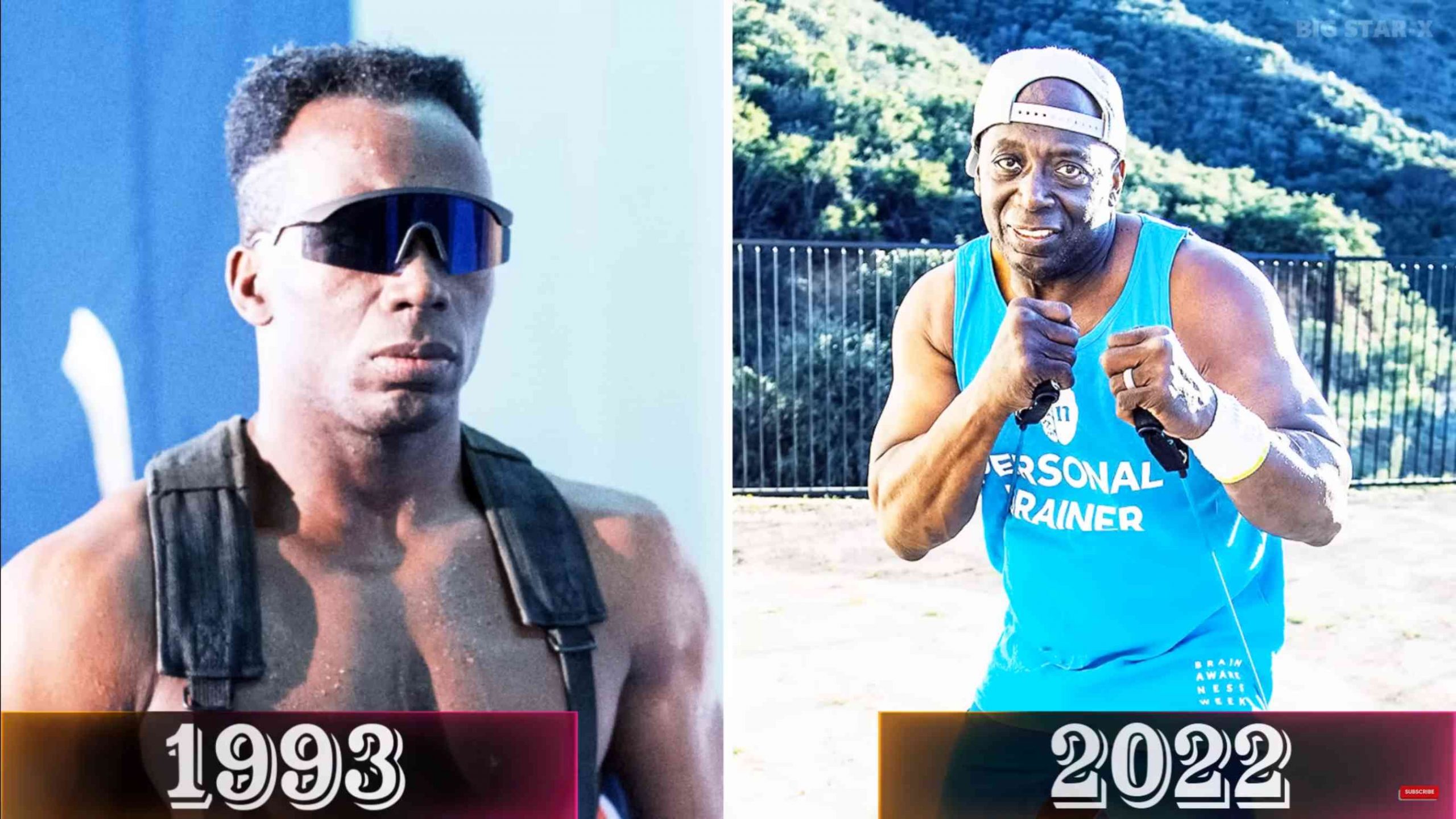 Big Star-X:
Billy Blanks
Billy Blanks has won the Karate title more than 5 times and where he set the record, he also has good technique in Boxing, Taekwondo and Kickboxing. His popularity as an actor began to grow with his role in the movie Lionheart.
Big Star-X:
Johnny Nguyen
Johnny Nguyen has been professionally engaged in martial arts since childhood, in particular, he mastered Wushu and competed in the US national team. As an actor, he began to gain popularity after the film Tom yum goong, in which he played the eponymous character.
Big Star-X:
Benny Urquidez
Benny Urquidez is professionally engaged in martial arts, namely jiu-jitsu, kendo, shotokan, Taekwondo, kajukenbo, thai Boxing, ukidokan, and Kickboxing, in which he won the champion title. One of his memorable roles is in Kuai can che.
Big Star-X:
Ernie Reyes Jr.
Ernie Reyes Jr. specializes in the martial art of Taekwondo, in which he has a 6 skill level – black belt, and also has good skills in Thai Boxing. One of the landmark appearances for him was participation in the Red Sonja project, where he portrayed Prince Tarn.
Big Star-X:
Chris Casamassa
Chris Casamassa has been involved in martial arts since an early age and has reached 8th dan in Karate and is also teaching. In addition, he has experience in an acting career, but became most popular with the release of Mortal Kombat (role of Scorpio).
Big Star-X:
Dan Inosanto
Dan Inosanto was one of Bruce Lee's students and earned his favor with his skills. He has a good level of proficiency in pencak-silat, arnis, Brazilian jiu-jitsu, as well as Jeet Kune Do. Dan gained some fame starring in the movie "Game of Death" as Pasqual.
Big Star-X:
Chuck Jeffreys
Chuck Jeffreys is well trained in Kung Fu, Taekwondo, Kickboxing, as well as Wushu, the latter of which he is an 8th dan and has an active interest in various fighting styles. After filming in Ghost Dog: The Way of the Samurai (the role of Mugger) became recognisable.
Big Star-X:
Steven Ho
Steven Ho had Karate champion status in American Forms, and is also known for his unique kicking technique, which has also made him popular in movies. One of his iconic appearances is as Chan, in the movie Mortal Kombat, which was released in 1995.
Big Star-X:
Roger Yuan
Roger Yuan has professional skills in the martial art Chun Kuk Do, in which he reached the black belt, and also teaches himself in this field. In the film industry, one of his breakthrough roles was the filming of "Shanghai Noon", where he played Lo Fong.
Big Star-X:
Robin Shou
Robin Shou has some knowledge in Kempo Karate, but is engaged in Wushu on a professional level. As an actor, he became especially recognizable after having starred in several Mortal Kombat, the first of which was released in 1995.
Big Star-X:
Dolph Lundgren
Dolph Lundgren is quite good at Boxing, but he achieved a considerable level of skill in the Kyokushin and Karate disciplines, with which he led the Swedish national team. His first notable film appearance was in Rocky IV, where he portrayed Ivan Drago.
Big Star-X:
Bill Wallace
Bill Wallace was a professional Kickboxer, and also achieved a good results in Karate with Judo. His fighting skills paved the way for his acting career and in 1979 the film A Force of One was released, where the role of Sparks made him recognizable.
Thank you for watching! If you liked this video, please share it on social networks, like it and, of course, subscribe to the channel!