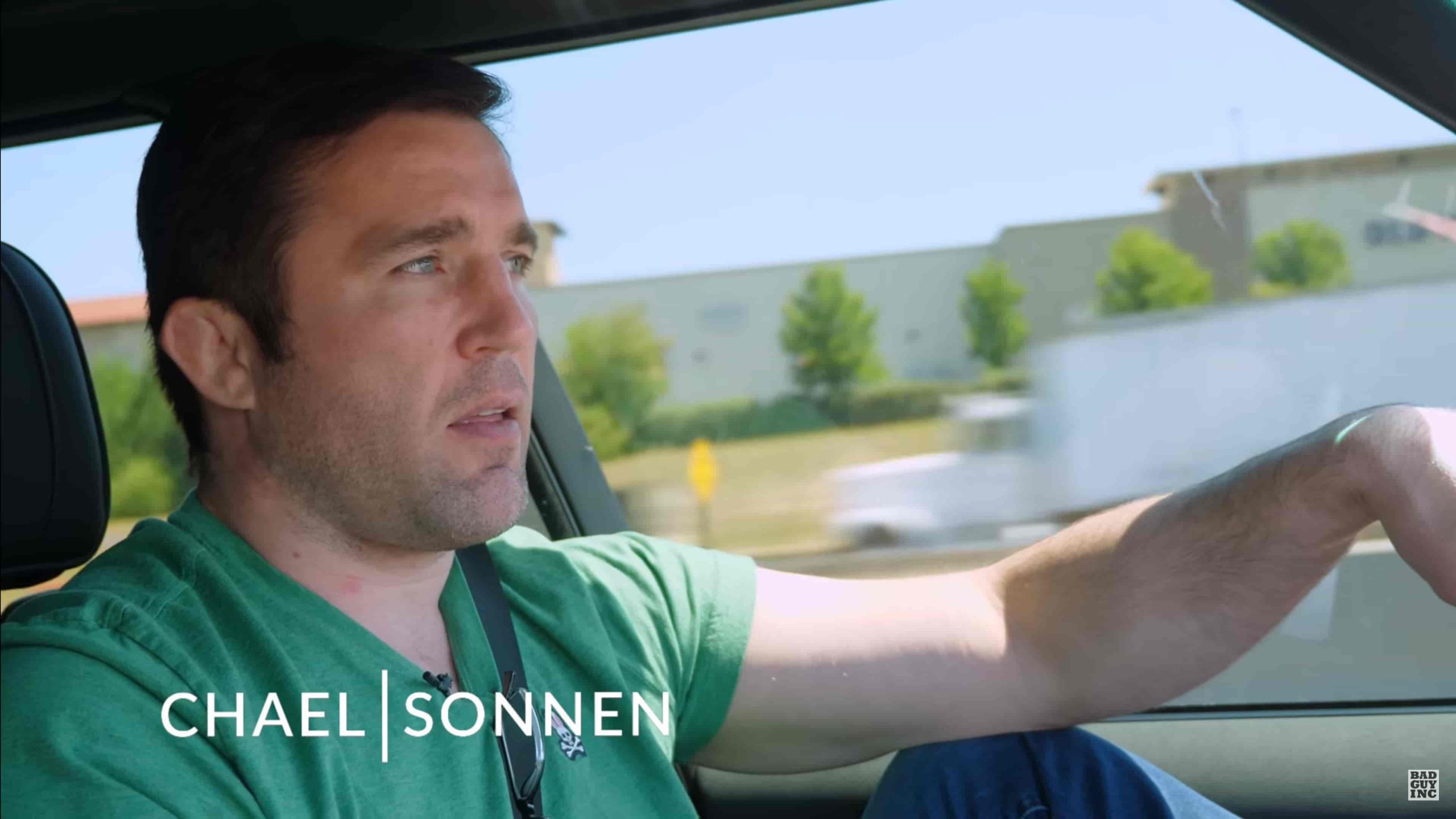 Chael Sonnen:
All right. So there was a headline that came out today. 45 years after Bruce Lee's death, his influence still applies in modern MMA. And that's true. I don't know if the Bruce Lee story has ever or will ever accurately be told, right? Bruce was a wimp. Bruce couldn't fight a lick. But Bruce had philosophies – excuse me – that were very ahead of his time. Bruce was one of the first ever martial artist to say, you know, "There used to be a time when you're hardened fast. If you know karate guy, you are only a karate guy.
Chael Sonnen:
Or if you are an Aikido guy, you are only an Aikido guy. And you would argue and tell your last breath that my black belt in aikido is better than your black belt in karate." Then you've got the Kungf Fu's and the Taekwondo's and the wrestling, and the Judos, and all these other kickboxing and boxing, all the different forms of fighting, but you only train that one. And you firmly believed, and you were passionate about the belief, but the belief was nothing more than an argument.
Chael Sonnen:
There were never actually competitions where you can put these guys together until 1993 when we saw and learned. But Bruce who was a steadfast martial artist was the first to come out, at least publicly, gets credited back to him. Right or wrong, or indifferent, it does give credit back to him for saying, "No, no, no, no, no." You take whatever works from any discipline, if you could use that in the streets, if you could use that in self-defense, or self-offense, in hand-to-hand combat, use it. That was a very resistant idea. I'm sure when you guys hear that now, you go, "Of course. That only makes sense." Yeah. I agree with you as well. But there was a time, all the way up until about 1968 when that was the philosophy, you pick one and you dance with the one that brought you until the bitter end. Now, that also excluded competition.
Chael Sonnen:
These guys weren't competing, they were just in dojos and it was just a fictional conversation. So there really wasn't a need. As silly as it may sound that people didn't get to that revelation on their own, there really wasn't a need to get to it. And at the end of the day, martial arts are just a business, right? They're nothing more than a business. So you want to go out if you're a karate guy and sell karate. If you are a karate guy trying to open a school someday and charge students, you can't be seeing across town in a Taekwondo gym, or people will go, "Well, he's trying Taekwondo. Maybe I should go over there."
Chael Sonnen:
You had to stay stead and fast in your lanes and you had to teach your students to stay steadfast in their lanes, so they didn't go to other schools. This is where this came from. But Bruce Lee was the first to change that philosophy, and his philosophy turned out to be true. He should get credit for that. I'm not looking to bury Bruce, but there is still a reality when people come out and credit Bruce as though he was a good fighter. There was nobody, and people love to do that. Even good martial artists love to do that, but none of them ever will do a technique in the cage or the ring and go, "Yeah. I learned that from Bruce Lee." Never. That will never happen. And the one thing that all these fake martial artists have in common, and it wouldn't matter if you were talking from the Chuck Norris to Bruce Lee, the Judo Jean LeBell, Steven Seagal, Van Damme, run to the list.
Chael Sonnen:
And before you guys get your panties in a bunch and I got to hear your comments about, "Oh, Chuck was a real guy." Chuck wasn't a real guy. Point karate wasn't real then, it's not real now. So I don't want to hear it. He was a lot realer than the other ones. He, at least, went out and did something, but he sucked too. All those guys sucked. But they have one thing in common: Los Angeles, California. All of the great myths of martial arts all come from the same city, Los Angeles, California. The reason of that works – and nobody's ever taken the time to trace this back geographically and see how all of these phonies could get over – but the reason that works is if you've ever been to Los Angeles, California, you're in the wimpiest city in the world.
Chael Sonnen:
I mean, there's nothing over there but a bunch of wimps, a bunch of guys that are trying to make it the movie business with plucked eyebrows, and makeup on, and somebody doing their hair. You are in the biggest Mecca of wusses on Earth. So you get a guy like Bruce, or get a guy like Seagal, Van Damme, you fill in the black, Jean LeBell, you get these guys that are in that town, they go grab some other wusses, then they beat the hell out of them in their garages, in their backyard, which is quite literally what Bruce Lee did. Those wusses go want to make it in the media and entertainment business.
Chael Sonnen:
They now have a voice. So those wusses will now go out and tell whoever will listen on megaphones, would go out to the entire world, "That guy was a badass." Well, how did you know he was?" "Well, he kicked my butt." But you're a wimp. You're a wimp. Sure, that guy was less wimpy than you were. But it's important that you guys understand this. The reason that some of these guys get this fake shine, the reason that some of these guys are looked at in society as tougher guys than the actual tough guys that go out and do it on television and pay-per-view, can all be tied up to one thing: which is Los Angeles, California."